Jump Start Your Savings Plan with Your Tax Refund
Feb. 28, 2020
By Maureen Busch, VP/Compliance and CRA Officer
Tax Season. Everyone's "favorite" time of the year. But, for those receiving refunds, it makes the filing process more palatable. It is also the perfect time to reassess your financial well-being and financial plan.
Periodically, taking inventory of where you are on your financial journey is a productive exercise. As Lewis Carroll said, "If you don't know where you are going, any road will take you there."
To help you assess where you've been and where you want to go, the Consumer Financial Protection Bureau (CFPB) has numerous resources to help you. 
For example, they have developed a short, but effective, 10 question quiz (there are no wrong answers) to help you measure your current financial well-being. Upon completing the quiz, you'll receive your score, along with tips and resources on how to further improve your financial well-being.
Financial Well-Being Quiz (Source: Consumer Financial Protection Bureau)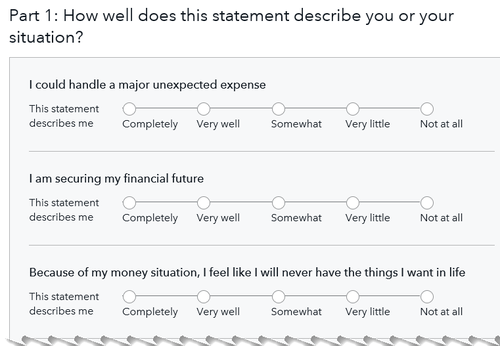 Knowing where you stand in terms of financial well-being may help you better determine how to handle your tax refund. For example, if your score is on the low side, you may consider placing more of your refund into savings, to help ensure you have funds available for unexpected expenses.
The CFPB also has tools, including this worksheet, to help you make the most of your tax refund by helping you prioritize what most important to you.  Additional resources for taxpayers can be found here.
Tax Time Worksheet (Source: Consumer Financial Protection Bureau)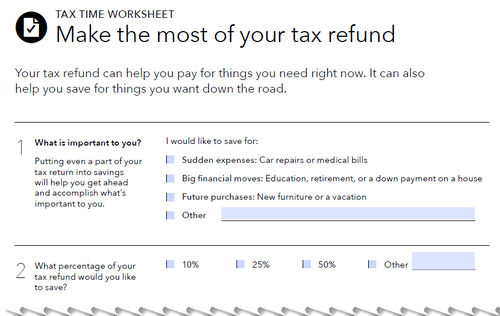 If you find that current or near term expenses are demanding most of your refund and you have little room left save, you may be interested in tools the CFPB has to help you achieve your financial goals one small step at a time. Last year, Director Kathy Kraninger launched an initiative, "Start Small, Save Up." Through this, the CFPB has created online resources, empowering you establish your own savings plan by starting with small amounts. 
Start Small, Save Up Resources (Source: Consumer Financial Protection Bureau)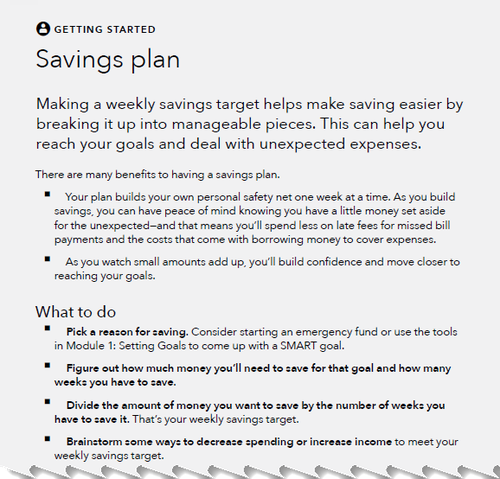 For more information on saving at tax time, financial well-being, and "Start Small, Save Up," I encourage you to explore the free resources available on the consumer tools page on the CFPB's website. The Bureau also provides useful financial education information through social media. 
About the Author:
Maureen Busch serves as the Vice President, Compliance and CRA Officer at The Bank of Tampa. Additionally, she serves on the CFPB's Community Bank Advisory Council, where Director Kathleen Kraninger and Bureau staff keep the council abreast of educational resources available and financial literacy initiatives, such as Start Small, Save Up. The CFPB is passionate about encouraging consumers to create, maintain and grow savings accounts as part of their overall financial well-being. 
This article originally appeared on The Bank of Tampa's website. To read more about The Bank of Tampa, visit: thebankoftampa.com/news
Member FDIC