The Bank of Tampa Accelerates Growth with Expansion into Sarasota
July 24, 2017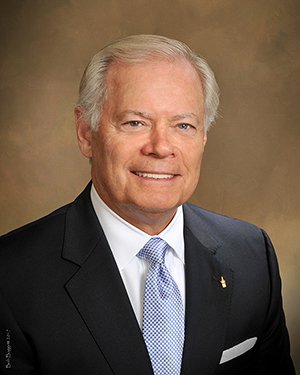 TAMPA, Fla., July 24, 2017 – The Bank of Tampa today announced its expansion into the Sarasota County. Veteran banker Charles Murphy has been appointed as market president for The Bank of Tampa's Sarasota division. The Bank of Tampa has opened a loan production office in downtown Sarasota at 1858 Ringling Boulevard. The company plans to open a full-service banking office at the same location by the end of 2017.
"I am thrilled to welcome Charlie Murphy to lead our bank into Sarasota and its surrounding counties," said Bill West, president and CEO of The Bank of Tampa. Charlie has spent a great deal of his banking career in the Sarasota market and has been active in his community.The Bank of Tampa's 33 years of success has been based on serving owner-managed businesses, professional firms and families that value a close relationship with their bank and banker. Charlie's understanding of Sarasota and his commitment to building a team of bankers with deep roots in Sarasota will offer us the opportunity to expand our brand of banking in the very attractive Sarasota market."
Murphy brings extensive experience in the financial services industry. Most recently, he served as president and CEO of The Bank of Commerce, which he helped form in 2000. Murphy also holds a bachelor's of science in banking and finance from the University of Florida.
"I was drawn to The Bank of Tampa in part because of its strong history of relationship banking and reputation for professionalism and community involvement, but also because it's an organization that operates as a true community bank, while still offering the size and significance to really make an impact on the market," said Murphy.
The Bank of Tampa has operated throughout the Tampa Bay area since its inception in 1984. In 2012,The Bank of Tampa expanded its reach to Pinellas County. Currently the company has eleven offices, including its new Sarasota office, and it has plans to open a twelfth banking office in Clearwater in early 2018. For more information on The Bank of Tampa in Sarasota, contact Charles Murphy at cmurphy@bankoftampa.com.
About The Bank of Tampa
The Bank of Tampa is one of the largest community banks in the Tampa Bay area. It has been privately held by its employees, directors and clients since the banks inception in 1984.The Bank of Tampa has offices in Hillsborough, Pinellas and Sarasota counties and assets totaling more than $1.5 billion. To learn more, visit www.bankoftampa.com, or follow us on Facebook, LinkedIn and Twitter.
Media Contact:
Kaley E. Infield
Marketing Communications Manager
(813) 998-2646
kinfield@bankoftampa.com