The Bank of Tampa Announces Plans for New Armenia Office and Blanchard Banking Center
Feb. 13, 2019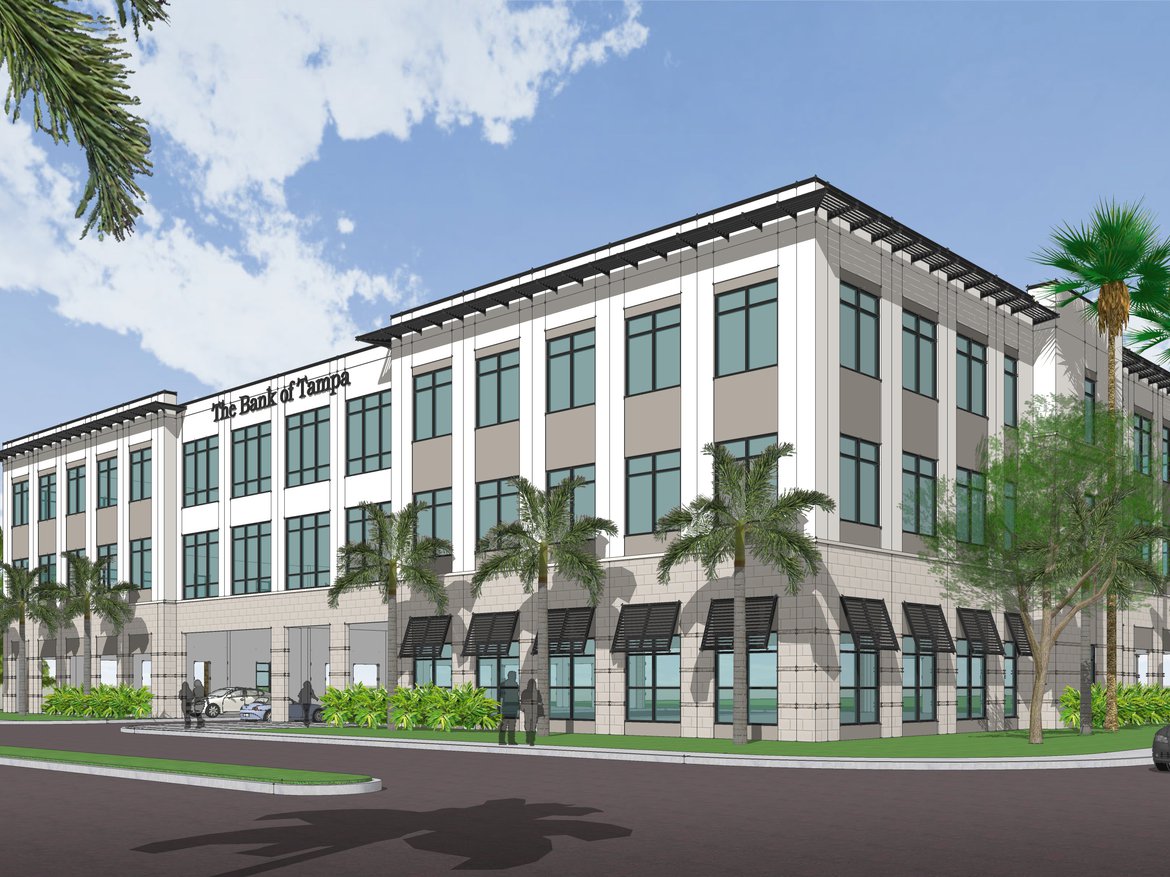 TAMPA, Fla., Feb. 13, 2019 – The Bank of Tampa today announced plans to begin construction on a new Armenia office and Blanchard Banking Center. The center, which is scheduled to be completed in Summer 2020, will be located at the site of The Bank of Tampa's current Armenia banking office, which is located at 4400 N. Armenia Ave. in Tampa.
"This is a long-term investment in the future of our bank, our employees, as well as our commitment to the West Tampa community," said David Moore, chief operating officer at The Bank of Tampa. "This project will bring all employees in support functions together, in one location, fostering communication and collaboration across our entire organization. We're truly looking at this project as an opportunity to streamline the way we work to best prepare us all for a successful future and for the next generation of banking."
The banking center, a significant investment in West Tampa, includes a 5,000 square-foot full-service banking office. The banking office will feature a drive-thru, ATM, night deposit services, safe deposit boxes and covered client parking. Additionally, the center will include 40,000-square-foot support center that will occupy the top two floors of the building.
"This project brings The Bank of Tampa full circle, as the new Blanchard Banking Center is being developed at the site of our original banking office, which was opened at the location of our Armenia office in 1984," said Moore.
During the construction process, The Bank of Tampa will continue to operate a temporary banking office onsite, to ensure clients impacted by the construction experience no changes in their day-to-day banking services.
The Bank of Tampa has operated throughout the Tampa Bay area since its inception in 1984. Currently, the bank has twelve offices located throughout Hillsborough, Pinellas and Sarasota counties. For more information on The Bank of Tampa in West Tampa, please contact John Unger, Armenia market director, at (813) 872-1365.  
About The Bank of Tampa
The Bank of Tampa is one of the largest community banks in the Tampa Bay area. It has been privately held by its employees, directors and clients since the banks inception in 1984. It has offices in Hillsborough, Pinellas and Sarasota counties. The Bank of Tampa's assets total more than $1.6 billion, with outstanding loans greater than $1 billion. Its wealth management areas have more than $750 million in assets under care. To learn more, visit www.thebankoftampa.com, or follow us on Facebook, Instagram, LinkedIn and Twitter.
Media Contact:
Kaley E. Infield
Marketing Communications Manager
(813) 998-2646
Kinfield@bankoftampa.com