The Bank of Tampa Opens New Central Pinellas Office
May 1, 2017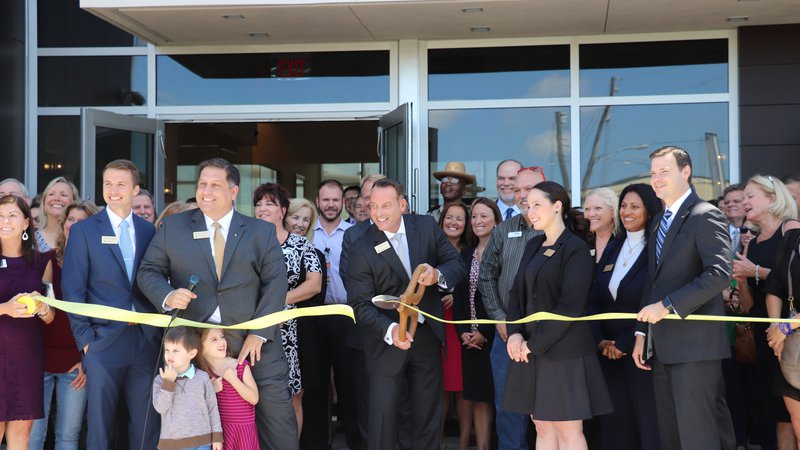 TAMPA, Fla., May 1, 2017 – The Bank of Tampa today announced the opening of its Central Pinellas office, which is located at 10980 Belcher Rd. S. in Largo, Florida. The new location is The Bank of Tampa's second full-service banking office in Pinellas County. 
"The Bank of Tampa is invested in the entire Tampa Bay area, and our growth in Pinellas County solidifies our presence and, more important, serves as a milestone in our continued journey to be Tampa Bay's hometown bank," said Bill West, president and CEO at The Bank of Tampa. 
The 4,200 square foot office's lobby and drive-thru are open Monday through Friday 8:30 a.m. to 5 p.m. The office will also offer a drive-in ATM, night deposit services and safe deposit boxes. The Central Pinellas office is led by Chuck Catanese, market director. 
"Chuck Catanese and his team have already done so much to make the Central Pinellas office relevant in the marketplace, and we're looking forward to continuing to grow relationships throughout Pinellas County," said Scott Gault, market president for Pinellas County at The Bank of Tampa. "We are now well-position to meet the needs of clients throughout the county, and we are excited for the new possibilities available due to our growth. 
The Bank of Tampa will continue its expansion in Pinellas County with a third office in Clearwater, which when complete, will be located at 900 S. Fort Harrison Ave. Construction on the Clearwater office will begin soon, with an expected opening in spring of 2018. For more information on The Bank of Tampa in Pinellas County, contact Scott Gault at (727) 631-1345. 
About The Bank of Tampa
The Bank of Tampa is one of the largest community banks in the Tampa Bay area. It has been privately held by our staff, directors and clients since the banks inception in 1984. The Bank of Tampa has offices in Hillsborough and Pinellas counties and assets totaling more than $1.5 billion. To learn more, visit www.bankoftampa.com, or follow us on Facebook, LinkedIn and Twitter. 
Media Contact:
Kaley Infield
Marketing Manager
(813) 998-2646
kinfield@bankoftampa.com